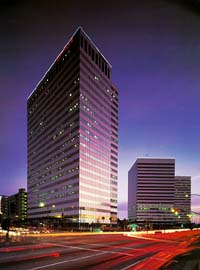 InterWorld Communications, Inc.

2531 West 237th Street

Suite 102

Torrance, Ca 90505

(310)856-0550
info@interworld.net
Company Profile
Established in 1990 as a Macintosh consulting firm, The Mac Pros began by providing businesses with hardware solutions and network consulting. As local area networks and wide area networks began to merge with newer Internet technologies, The Mac Pros launched an Internet service provider, InterWorld Communications, Inc.
Under the direction of Ralph E. Whitmore III, President, and Jerry L. Hesseltine, Vice President, InterWorld Communications has evolved into a full service network integration and Internet solutions provider. InterWorld's clients include Fortune 1000 companies, Internet startups, universities and small businesses throughout Southern California.
InterWorld Communications is a privately held company with a long track record of profitability and steady growth.